World Dengue Day
ISNTD-ADVA World Dengue Day Forum – Cross Sector Synergies
Building on a rapidly growing global consensus, in 2018 the International Society for Neglected Tropical Diseases (ISNTD) started a worldwide dengue awareness campaign, which included calling on the UN and WHO to designate a World Dengue Day.
Its petition for a World Dengue Day (https://www.change.org/p/world-health-organization-make-world-dengue-day-a-reality) has to date garnered over 26,500 signatures, endorsed by a growing and global collective of patients, policy makers, researchers, professionals and advocates from over 110 countries, who share the clear goal of reducing the burden of dengue around the world. 
In addition, ISNTD also convened an international and multi-sectoral Dengue Advisory Group, comprised of partners from Ministries of Health, research and academia, NGOs and civic society, to guide this campaign. 
Such a move is not without precedent. On 15 June 2011, ASEAN Health Ministers first declared that day — and each subsequent 15 June — ASEAN Dengue Day. This important annual event allows ASEAN members, in coordination with WHO, to consolidate dengue prevention and control measures. 
The World Dengue Day campaign is aiming to achieve the same – on an international scale given the rapidly growing global threat of dengue.
Growing population densities, unplanned urban development, poor water storage and unsatisfactory sanitary conditions are all common factors that contribute to the worsening burden of this mosquito-borne disease – not just for ASEAN, but for many countries around the world.
The disease has significant impact on the socio-economic status of every country. Tackling dengue is everyone's concern. 
Hence, in commemoration of ASEAN Dengue Day 2021, and the first World Dengue Day, ISNTD and ADVA are jointly organising ISNTD-ADVA World Dengue Day Forum – Cross Sector Synergies, held online from 13 to 15 June 2021.
Through public webinars and virtual exhibitions, ISNTD-ADVA World Dengue Day Forum – Cross Sector Synergies aims to grow the international dengue prevention community, whose members include vector control, disease surveillance, patient advocacy groups, healthcare providers, NGOs, public-health services, and providers of safe water, sanitation and hygiene.
ISNTD-ADVA World Dengue Day Forum – Cross Sector Synergies marks a day that all governments, civil societies, public and private sectors, schools, universities and citizens, can devote to dengue awareness-raising actions. 
Additionally, the Forum will give countries around the world a platform to share their strategies for increasing public awareness of dengue, mobilize resources for its prevention and control, and demonstrate their commitment to tackling dengue.
About the Forum – Cross Sector Synergies

We and our Co-conveners, Asia Dengue Voice and Action (ADVA) Group, in collaboration with the Global Dengue and Aedes transmitted Diseases Consortium (GDAC), Fondation Merieux (FMx), International Society for Neglected Tropical Diseases(ISNTD) and Southeast Asian Ministers of Education Tropical Medicine and Public Health Network (SEAMEO) is continuing our battle against Dengue infection. In the upcoming ASEAN Dengue Day on 15 June 2021, we continue to work with ISNTD to continue the global initiative to establish World Dengue Day.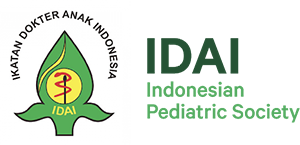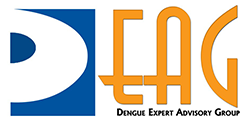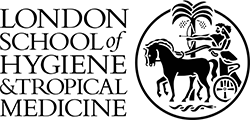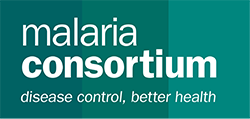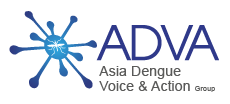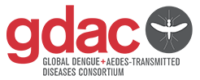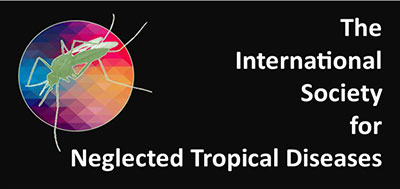 Programme Schedule
All time in Kuala Lumpur/Manila/Singapore Time (GMT: +0800)
Sunday 13th June
Monday 14th June
Tuesday 15th June
12.30pm

Commemorating 2021 ASEAN DENGUE DAY & Advocacy for WORLD DENGUE DAY opening session

All Co-convenors and Supporting Institutions

Mr Kamran
Prof.Zulkifli Ismail

12:00pm

ISNTD: Dr Kamran

ADVA: Prof.Sri Rezeki Hadinegoro

Title: Fighting dengue is a never ending story

Multi-sector partnership approach in dengue cases reduction


Mr Budi Gunadi Sadikin
Minister of Health (Indonesia)

PM*

1pm – 2:30pm

Symposium Title: Dengue Situation In Indonesia Supporting Institution – Indonesian Paediatric Society

Moderator: Dr Maria Rosario Capeding

Opening Speech by Dr Aman Pulungan. Executive Director of the IPA and President of the APPA & IPS
The Indonesia Pediatric Society – Commitment in Combating Dengue
Beyond COVID-19: Dengue situation in Indonesia

Dr Maxi Rondonuwu
Head of Directorate General of Preventation and Control Diseases, Indonesia MOH

AFIRE Study in Indonesia: an observational cohort to assess dengue cases

Dr Made Susila Utama
Internist from Udayana University and PI of Indonesia AFIRE study

Successful of "Tunggal Dara" dengue control programme

Dr Hakam

Time: 1pm SGT on Monday

Symposium Title: Dengue Therapeutics –

Moderator:
Prof Ooi Eng Eong

NITD-688, a pan-serotype inhibitor against dengue NS4B
Dr Gu Feng
& Dr Stephanie Moquin
Repurposing Ivermectin
Dr Panisadee Avirutnan

Discussion

Takeda Symposium

Moderators: Prof Usa Thisyakorn & Prof Tikki Pangestu

Advanced Science: COVID-19 and dengue immunization

Professor Emeritus Sutee Yoksan (Mahidol University Thailand)

Dengue Infection immunogenicity

Professor Lisa Ng (A*STAR Singapore Immunology Network Singapore)

TAK-003 Immunogenicity: early-phase studies

Dr Vianney Tricou (Takeda Clinical Development)

TAK-003 Efficacy and Safety: phase 3 clinical study

Dr Walid Kandeil (Takeda Medical Affairs)

Vaccine Hesitancy

Professor Tikki Pangestu (NUS Yong Loo Lin School of Medicine Singapore)

Discussion

3:00pm- 4:30pm
Sanofi Symposium Title: Immunization against Dengue: Targeting with Confidence

Moderator: Prof Tikki Pangestu (NUS Yoog Loo Lin School of Medicine Singapore)

Panellist: Dr Stephanie Meyer (Dengue Global Medical Expert, Sanofi Pasteur)

Dengue vaccination: Where are we now?

Dr Leong Hoe Nam (Singapore)

How to know your statue of prior dengue infection and why it matters.

Prof Terapong Tantawichen (Thailand)

How to implement pre-vaccination screening in your practice? Thai Perspectives
Assoc. Prof. Thanyawee Puthanakit (Thailand)

Discussion

Chulalongkorn University Tropical Medicine Cluster Symposium: Dengue in the midst of COVID19 Pandemicr

Moderator: Prof Usa Thisyakorn

Dengue in the midst of COVID-19 Pandemic

Prof Terapong Tantawichien

Dengue Virus Transmission during COVID-19 Pandemic

Dr Stefan Fernandez

Epidemiology of Dengue during COVID-19 Pandemic

Dr Jurai Wongsawat

Dengue and COVID-19: Double Trouble

Dr Nattachai Srisawat

Breakthrough Approach on Dengue Vaccination amid COVID-19 Pandemic

Professor Sutee Yoksan

Discussion

5:00pm – 6:30pm
Title: Biomarkers, Pathogenesis and New Horizons for Dengue Therapeutics and Diagnostics

Moderator: Mr Kamran Rafiq

Dr Kevin Maringer

Dr Neelika Gathsaurie Malavige

Dr Priya Shah

Symposium Title: Indonesian Paediatric Society – Symposium 2
Title: From dengue research to clinical implementation

Moderator: Prof. Adi Utarini

Distinct Dengue Epidemiology and Viral Characteristics in Western, Central and Eastern regions of Indonesia

Dr Tedjo Sasmono
Senior Research Fellow & Dengue Unit Head of the Eijkman Institute

Fluid and monitoring: the primary modality of dengue case management
Dr Ida Safitri Laksono
Pediatrician from Gajah Mada University and Peer Reviewer WHO Dengue guideline 2009
Markers of Dengue-Related severity and mortality

Dr Anggraini Alam
Pediatrician from Padjadjaran University and Head of Infection & Tropical Disease of the IPS
Discussion

Symposium: London School of Hygiene & Tropical Medicine Resilience Against Future Threats (RAFT) project in Conjunction with Malaria Consortium:

DENGUE VECTORS

Moderator: Dr Leo Braack

Aedes Dengue Vector Species in South East Asia; Are there others than Ae. aegypti and Ae. Albopictus?

Dr Ronald Enrique Moreles Vargas

The Global Vector Hub as an important repository and tool for hosting and sharing dengue vector data.

Dr Frederik Seelig

Getting the measure of adult Ades age, an important parameter in dengue epidemiology.

Dr Jo Lines

Discussion

Evening*
7:00PM-8:30pm
Symposium Title: Tackling and Preventing Dengue Fever: the Road to Integrating Vector Control and Surveillance into Communities

Moderator Mr Kamran Rafiq

Building an integrated dengue surveillance system in Ethiopia
Dr Ryan Tokarz
Dengue Tracking system- Punjab Pakistan
Assoc. Prof. Somia Iqtadar
Intervention for Dengue Epidemiology in Malaysia: A Cluster Randomized Controlled Trial
Dr. Mitra Saadatian-Elahi

Symposium Title: Dengue Expert Advisory Group Pakistan

Moderator: Assoc. Prof. Somia Iqtadar

Dengue Expansion, environmental concerns and the real vector: a permanent health burden in urban to rural setting Punjab, Pakistan

Professor Waseem Akram

Innovative Solutions for Dengue Surveillance and Control, Pakistan experience.

Capt (Retired) Muhammad Usman (Commissioner Lahore, Pakistan)

Outcome of Standardized Case Management of Dengue; An Evidence Based Success Story from Pakistan.

Assoc. Prof Somia Iqtadar (Chairperson Dengue Expert Advisory Group Pakistan)

Strategic approaches for Effective Community Engagement and Intersectoral coordination

Dr Jamshed Ahmed (Head/WHO sub Office Punjab Pakistan

Discussion

Symposium Title: Engaging Communities Worldwide to Overcome Dengue Challenges and Harness Opportunities

Moderator: Mr Kamran Rafiq

National strategy in shaping grassroots engagement in Sri Lanka

Dr Hasitha Tissera

Advocacy in engaging youth communities SADC-16 youth parliaments

Mr Maximillian Godwin Kilipamwambu

Vaccine producers update on their community engagement

Mr Jean-Antoine Zinsou
Mr Derek Wallace

Discussion

9:00pm – 10:30pm
ISNTD Symposium Title:Building Mitigation and Resilience against Future Dengue Threats: From Climate Change to Disasters & Emergencies


Moderator: Mr Kamran Rafiq

Aedes Vector Control Toolkit

Dr Richard Allan

Global Vector Hub by WHO-TDR

Dr Frederik Seelig

Hydrometeorological hazards and dengue outbreak prediction

Dr Rachel Lowe

Discussion

Philippines Symposium
Title : ASEAN to World Dengue : Past, Present and Future Interventions 

Moderators: Professor Emeritus Lulu C Bravo, MD & Mr Kamran Rafiq

ASEAN Dengue:  Lessons Learned

Dr Beverly Lorraine C.Ho
Concurrent Director IV, Health Promtion Bureau and Disease Prevention and Control Bureau

Dengue in the Midst of COVID19 Pandemic

Professor Cecilia Maramba – Lazarte
Director of the Institute of Herbal Medicine, National Institutes of Health, University of the Philippines Manila

Global march towards ending the neglect for Dengue

Dr Hasitha Tissera

Panel Discussion

Objectives :

Describe the experiences of ASEAN countries in combatting dengue
Explain the impact that COVID 19 has on the incidence severity and control of Dengue
Enumerate and illustrate what interventions could lead to reduction in mortality and morbidity of dengue
The programme schedule is subjected to changes and on-going updates.
Forum Recordings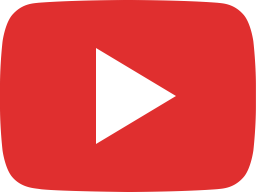 1.1.1 Opening Session & Commitment in Combating Dengue by Dr. Aman Pulungan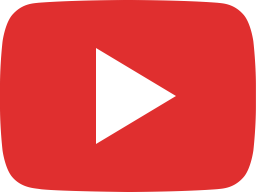 1.1.2 Beyond COVID 19 Dengue situation in Indonesia by Dr. Maxi Rondonuwu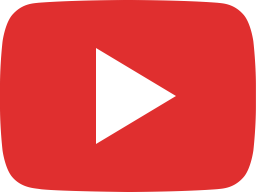 1.1.3 AFIRE Study in Indonesia observational cohort to assess dengue cases, by Dr. Made Susila Utama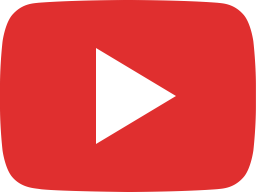 1.1.4 Successful of "Tunggal Dara" dengue control programme, by Mr Hendrar Prihadi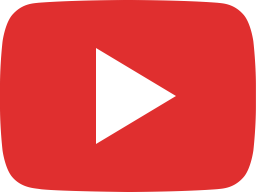 1.1.5 Session 1 Q&A Discussion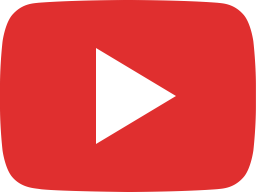 1.3.1 Pathogenesis of dengue infections Prof Neelika Malavige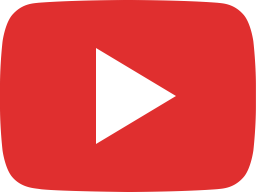 1.3.2 Dengue diagnostics challenges and opportunities, by Dr Kevin Maringer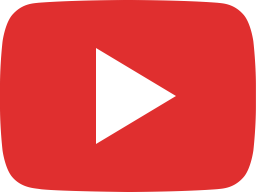 1.3.3 Novel approaches to identify antiviral therapies for dengue virus, by Dr Priya Shah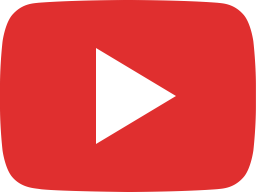 1.3.4 Day 1 Session 3 Q&A Discussion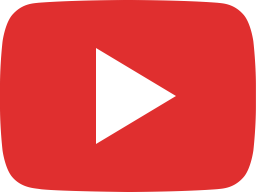 1.4.1 Building an integrated dengue surveillance system in Ethiopia, by Dr. Ryan Tokarz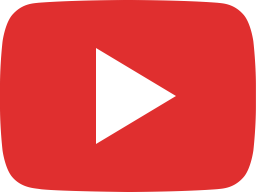 1.4.2 Dengue Tracking system Punjab Pakistan, by Assoc Prof Somia Iqtadar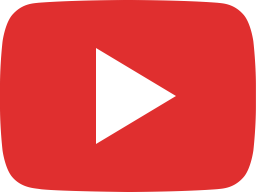 1.4.3 Dengue Epidemiology in Malaysia: A Cluster RCT, by Dr. Mitra Saadatian-Elahi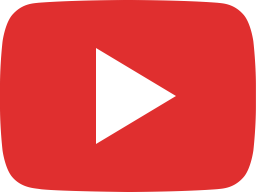 1.4.4 Day 1 Session 4 Q&A Discussion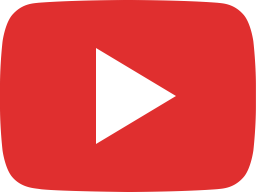 2.1.1 NITD688, a novel antiviral against dengue, by Dr Gu Feng and Stephanie Moquin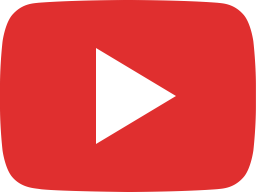 2.1.2 Repurposing Ivermectin for Dengue, by Dr Panisadee Avirutnan

Asia Dengue Voice & Action Group